weight loss diet !!
Your search ends here
Hi, I am Rupali Shevade, a Qualified Nutritionist and a Certified Fitness Trainer and Lifestyle Coach & I love working with clients to achieve their fitness goals. I believe that every & any eatable item  can come under the category of weight loss foods only if we eat in right manner. Any form of exercise can be used as weight loss exercise if its supported with perfect balanced diet.
Fitness and general well-being is not a one-size-fits all model. What I mean is what works for one person won't necessarily work for another and that's why every person needs tailored weight loss diet, and weight loss exercise plan to achieve personal health and fitness goals. However, there are many factors that affect the way we look, feel and love – habits, lifestyle, work schedules, stress, activity and so much more. I don't believe in recommend crash diets cause what goes down the scale rapidly also shoots back with double the force! So the best option is to choose proper, complete & likable  weight loss foods.
Fitness is a science & it requires two components to make it a whole - Consistency & Self belief.  Here are few results of my clients who have successfully completed the program.
Whether you want to achieve weight loss, pregnancy fat, weight gain, fitness goals for senior citizens, child nutrition, have your D-day coming up or are looking at general well being,  I will guide you to reach your goals. My one-to-one consultations begin with lifestyle analysis and progress towards a well-charted course of consistent fitness. I will make sure your journey will be Enjoyable - Sustainable - Effective
If you are ready to change yourself, I will be your weight loss diet & weight loss exercise coach. Book an appointment now Or Just click here to start a conversation on  whats app.
How I work

Body Composition Analysis
The first step is to assess how much of water, fat and muscle makes up your body composition. This ropes in the details from BMI, BMR, Metabolic Age, Visceral Fat, Body Fat %, etc. These numbers help me derive a tailor-made plan and are detrimental in deciding what kind of weight management equation do you need.

Lifestyle Analysis
Conditions such as obesity, underweight are directly related to your lifestyle. I am more interested in knowing your daily routine, eating habits, food you love, work life balance, hormonal or stress-related concerns, physical discomfort etc. It helps me to analyse the reason of your body condition to design a certain meal plan/ exercise schedule.

Weight Loss Diet Optimization
Well, It's a science and as a certified dietician and nutritionist, it is my responsibility to craft a custom calorie-specific meal which includes micro and macro nutrients for your body. Most importantly, I like to add food you love in your meal plan and still you achieve your ideal body weight. Yes, you can eat what you like and with 'mindful' eating you will be able to rediscover the satisfaction you can get from food

Weight Loss Exercise Plan
Some of us are flexible, some of us have more strength and some have much more endurance. Exercise is a lasting investment in your wellbeing but it all boils down to availability of time. Being a fitness trainer i design an exercise routine for you based on how much time you can spend and your physical condition. Your exercise routine will ensure that you stay fit and feel energetic throughout the day.

Progress Tracking
Measuring the progress, keeping you motivated and focused in your journey is a crucial part of my relationship with my clients. When you stick to a monotonous plan or miss regular follow- ups, you will not see required changes. I implement macro-progress tracking through weekly BCA analysis which you can access via your smartphone. The idea is to keep the momentum going; whether it is through regular WhatsApp reminders, calls or messages. If you have a holiday coming up or need a specific diet plan for an upcoming event or are feeling uninspired; I am just a call away!
Special Success Story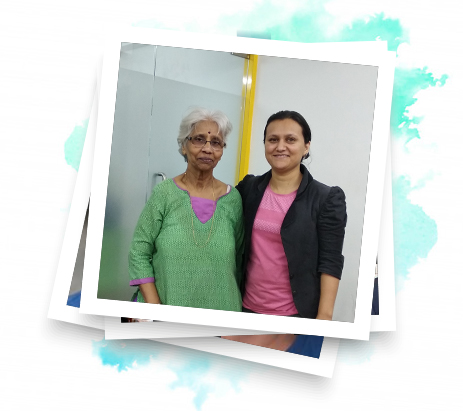 Vijaya Kulkarni
Problem statement : Knee pain, overweight
Result : Lost 12 kg , muscle gain
Program: Lifestyle Diseases Fitness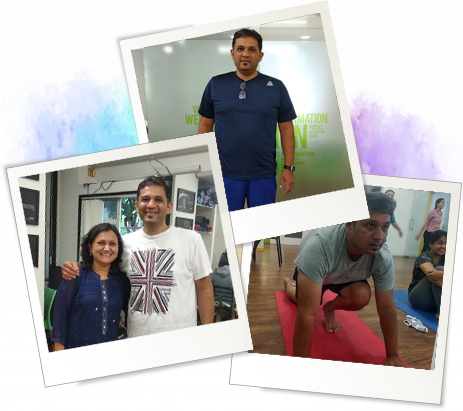 Amit Ketkar
lost15kg
Problem statement : Back pain, low energy, Overweight
Result : 15 kg weight 4% fat loss, improvement fitness
The day we met Rupali we felt good. Rupali was upfront in pointing out that healthy weight loss is not magic and will therefore require sincerity, honesty to compliment the customised diet plan and exercise that were tailored for me. She is really good. Wish you all the best Rupali.
Program: Fitness First Program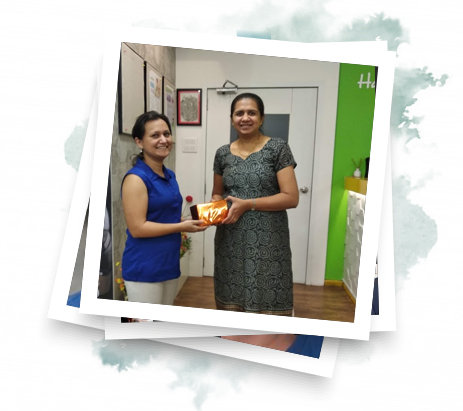 Snehal Paste
lost15kg
Problem statement : Busy Schedule, Over weight
Result : Lost 17 kg + 8% fat loss, increase fitness
Rupali is very helpful. Gave variations in diet including special diet for fasting. Weekly checkups are really useful. Her simple tips and tricks help me to achieve my ideal weight. Thank you Rupali.
Program: Working Professionals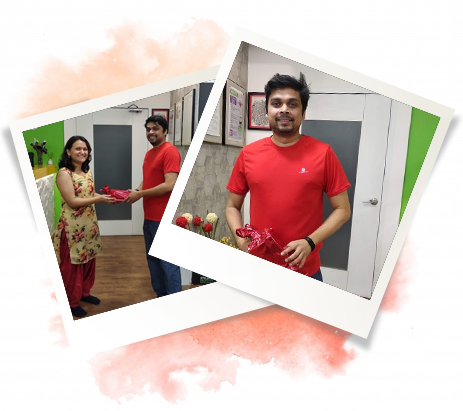 Sanket Kothekar
lost8kg
Problem statement : Overweight , low energy level
Result : Lost 8 kg, increase in energy level
I tried Gym many times but never had success. Rupali helped me with balanced diet, lifestyle management and I experieced amazing improvement in my weight and fitness too. Very lucky to have her as my diet coach.
Program: Fitness First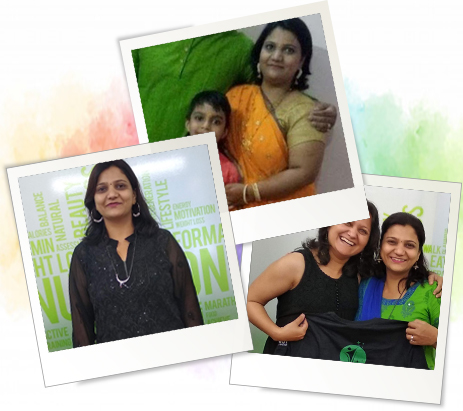 Dipali Thokal
lost17kg
Problem statement : Lower back pain, Overweight
Result : Lost 17kg + 10% fat loss
Rupali is best person I have ever met. I had accidental back injury & after pregnancy my weight was not in my control. She has a lot of patience to handle all my " nakhare". With proper diet & exercise I have reduces 17kg weight till now and back pain has gone too. She is simply amazing. Highly recommended to everyone..
Program: Post pregnancy weight loss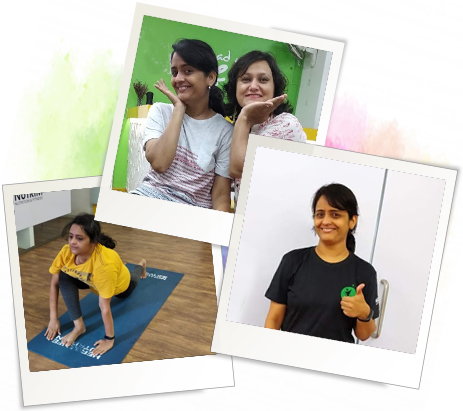 Ketaki Pant
Age 32, Engineer - Home maker
lost10kg
Problem statement : Overweight, low energy & fitness level
Result : Lots 10 kg with 6% fat loss
Rupali is my Nutritionist and Fitness Consultant but now has become my awesome friend who is always there for me… always motivate me and inspire me. Whatever I have achieved is just because of her help and constant support. Thanks Rupali .. lots of love .. 🙂
Program: Post pregnancy Weight Loss
Bhalachandra Patil
lost10kg
Problem statement : Type 2 Diebetic , Over weight
Result : Lots 10 Kg + 6% Fat Loss, Increase activity level, Normal range of Blood Sugar in just 2 months
I met Rupali because of my daughter. I am totally happy with the result of my diabetes. I am fit at this age. Rupali's diet and exercise guidance helped me to understand how to deal with my diabetes.
Program: Lifestyle Diseases Fitness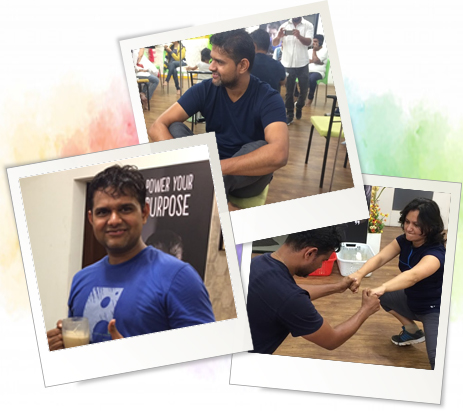 Sudhir Doifode
Age 32, Interior Designer
lost15kg
Problem statement : Less energy, body pain, Overweight
Result : Imporoved energy, Lost 15kg.
"PERFECT" place to be healthy in your life. I really Thank 'Rupali Shevade' to guide me with proper healthy food and workout program. She also helped me what n how to eat during my traveling schedule. And I can still enjoy my parties too. My 12kg weight loss and fat loss is a huge surprise for others. Once again a big thanks to Rupali 🙂
Program: Fitness First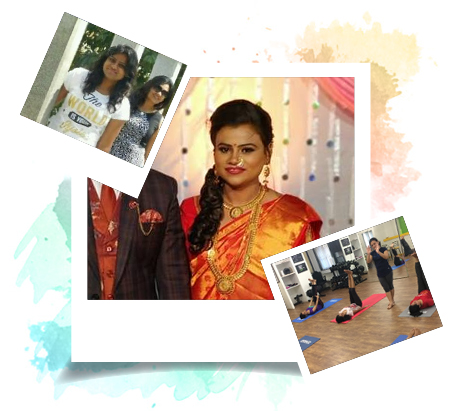 Kishori Tembekar
lost5kg
Problem statement : Tiredness, weakness, acidity
Result : Lots 5 kg, toning, Skin glow
I am so glad that I met Rupali before my wedding. She helped me with perfect diet n lifestyle routine which helped me to look perfect on my Wedding. Everyone must meet her ..!!
Program: Wedding Weight Loss
Keyword
Rupali Shevade, Shevade, Rupali, Roopali, Bhushan, Nutritionist, coach, Pune, Fitness, trainer, Yoga teacher,dietitian in Pune, Indian diet, Weight Loss, Diet Plan, Natural Weight Loss, Healthy recipes, Weight Loss Center in Pune, Weight Loss Center in Bavdhan, Fitness Center in Bavdhan,
Description
Qualified Nutritionist, Pune